Vital and gripping BLKDOG at Sadlers Wells is Botis Seva's haunting commentary on surviving adulthood as a childlike artist.
How does the youth of today cope in a world not built for them?  In an emotionally charged hip hop dance performance, BLKDOG reveals the vicious connection of how self-discovery leads to self-destruction. Through haunting childhood memories and adult life traumas, how do we fight through our vices to find a sense of peace. Often brutal and stark in its depiction of the journey we must travel to find the light, BLKDOG is not for the faint hearted.
Coupled with a pounding, brooding score the music adds layers of meaning highlighting the inner working of the characters minds. The music has grown from a long-standing collaboration with Torben Lars Sylvest and includes a mixture of original music and words performed by Botis' powerhouse company Far From The Norm and guests. Tom Visser's lighting brings a dark smog of disillusion as the choreography delves into the underbelly of life, while the hooded caps and padded costumes by Ryan Laight echo the protection and comfort of childhood.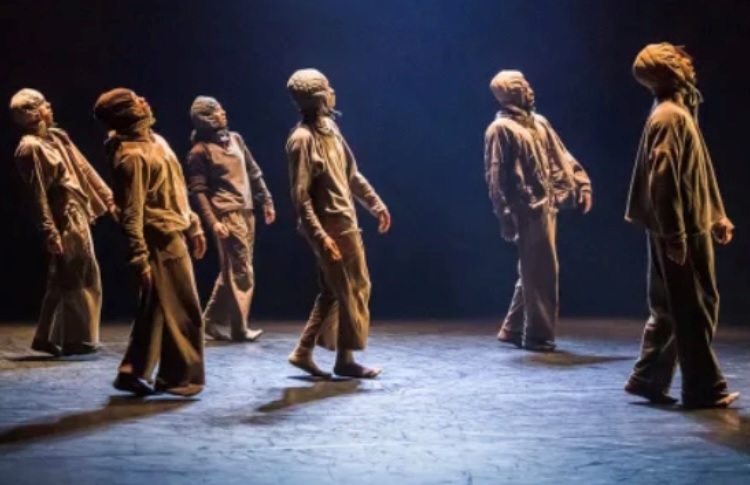 BLKDOG searches for coping mechanisms in the ultimate hunt for acceptance.
Director & Choreographer Botis Seva
Executive Producer  Lee Griffiths
Senior Production Manager  Andy Downie
Production Manager & Relighter Zoe Hunn
Touring Production Manager & Relighter Andrej Gubanov
Company & Marketing Manager  Siân Gilling
Costume Designer  Ryan Dawson Laight
Costume Makers  Jordan Goertz, Julie Sayers, Kelsey Vickery, Kingsley Hall, Lou Petty
Lighting Designer  Tom Visser
Music Composer  Torben Lars Sylvest
Mix Engineer  Pär Carlsson
Far From The Norm Dance Artists
Jordan Douglas
Shangomola Edunjobi
Joshua Nash
Hayleigh Sellors
Victoria Shulungu
Naïma Souhaïr
Larissa Koopman
Ezra Owen
Research & Development Rehearsal Director Ekin Bernay
Contribution artists Charlotte Clark, Clarissa Shulungu, Isaac Ouro-Gnao, Savanah Anais Rowe, Shiloh Seva, Tyrone Isaac-Stuart, Emily Jordan
BLKDOG is co-produced by Far From The Norm, Norrlandsoperan and Sadler's Wells.
Supported by Arts Council England. The creation of BLKDOG was generously supported by Kingston University, Laban Theatre, Siobhan Davies Dance and UEL Dance: Urban Practice Department.