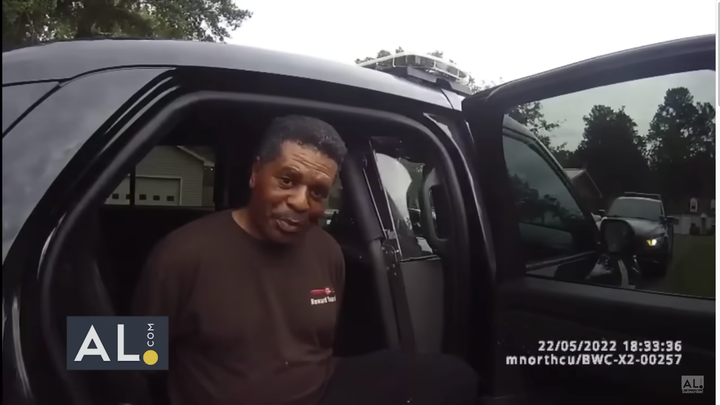 Michael Jennings was dutifully watering his out-of-town neighbors' flowers — upon their request — when he was approached by police. Bodycam footage released this week by Jennings' attorneys show that within minutes, he was arrested, handcuffed and placed in the back of a cruiser.
"I'm supposed to be here. I'm Pastor Jennings. I live across the street," Jennings told an officer during the May 22 exchange in his neighbors' driveway in Childersburg, Alabama.
"I'm looking out for their house while they're gone, watering their flowers," he added.
Jennings told ABC News that he is now considering filing a racial discrimination lawsuit against the Childersburg Police Department.
HuffPost reached out to the Childersburg Police Department for comment and was hung up on.