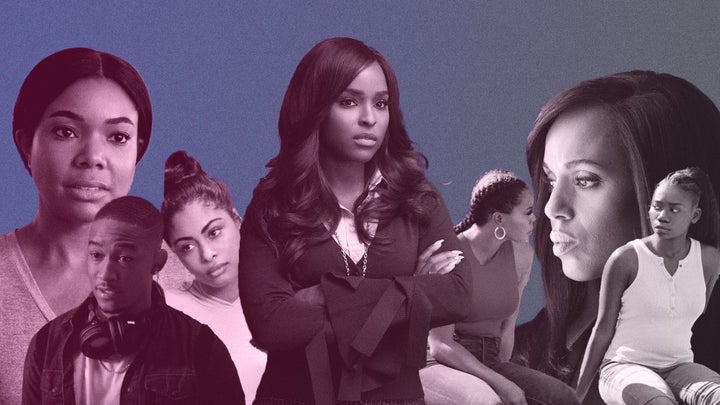 "P-Valley" showrunner Katori Hall knew she wanted to write an episode centered on restrictive abortion laws in Mississippi since the series' first season. The writers' room began crafting the story in late 2020, after Mississippi officials urged the U.S. Supreme Court to hear arguments on a state law to ban abortions after 15 weeks of pregnancy.
"Our show centers the Black, Southern female experience, and it's a socially and religiously conservative space," Hall said. "We knew that having stories that really explored Black women having agency over their bodies and access to reproductive rights was eventually going to be something that, as a series, is very true to life and uses fiction in order to tell the truth. It felt like our responsibility to do so."
Fortunately, the Starz network was very supportive of the abortion narrative she wrote in Season 2, Episode 7 of "P-Valley," Hall said. In the episode, the writers examine what it means for a teenage Black girl in Mississippi to seek reproductive care.
Terricka, 15, confides in Mercedes, informing her that she's pregnant. Mercedes (Brandee Evans) takes Terricka (A'zaria Carter) to a clinic to evaluate all of her options, learning that she's 14 weeks along — right at the point where she must decide if she will terminate the pregnancy. When she was a teen, Mercedes was forced to give birth to baby Terricka and eventually was forced to relinquish custody. In this episode, audiences see Mercedes step back into the motherhood role in her own way while ensuring that generational mistakes are not repeated.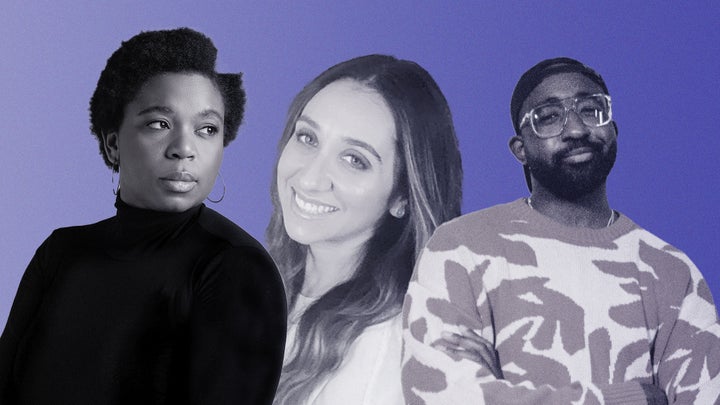 "Her desire to be a mother has fueled her through both seasons. And so this was a really great opportunity for us to dive into her backstory. It was just a really important part of her arc toward self-actualization," said writer and producer Ian Olympio. "As a writers room, we all came together and talked about how to make the episode take shape. They spend a lot of time in the car, so what are the conversations going to be like? What is Mercedes' stance on this? What decision is Terricka going to make?"
Ultimately, Terricka terminates the pregnancy. However, that was not without extensive conversations between her and Mercedes, from everything about the lack of open sex education to debunking lies about the side effects of abortion. Hall, who has seen the effect of teen pregnancy in her family, wanted to communicate how all of these things — sex education, teen pregnancy, high school retention and attrition rates — are interconneted, especially in a state such as Mississippi.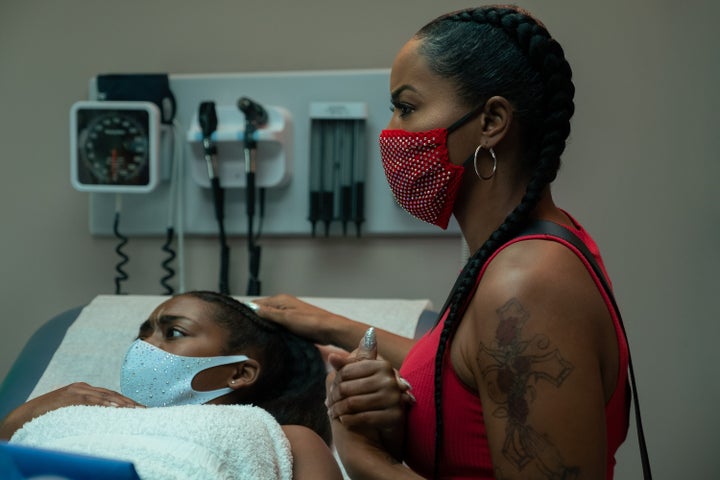 "We went back and forth a lot in the room about how Mercedes would react to this," said story editor and writer Nina Stiefel. "We did not have a cut-and-dried conversation about it. We wanted to show that complexity through our characters."
In the episode, as Terricka walks into the abortion clinic, she's met with abortion protesters. People yelling and holding signs that say things such as "Black life matters in and outside of the womb" and "Black babies matter" were blocking the entryway. There, Mercedes tells her that these people don't care about the baby once it's born. Hall said that was one of the most powerful lines of the episode.
"Policymakers and people who make the laws pick the things that they want to focus on, pick the thing that is advantageous to them instead of really looking holistically at this issue," Hall said. "If a young Black woman has access to an abortion, it's pro-life for her in that it allows her to be able to grasp her dreams. It allows her to increase her economic and educational opportunities. People don't think about the lives of Black people once they seem like a threat."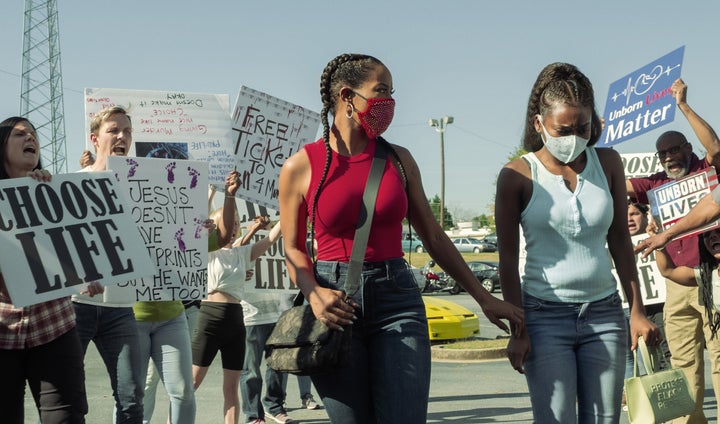 The stigma associated with abortion seeps directly into all facets of American popular culture. Consequently, abortion procedures are rarely seen onscreen.
A collaborative research group at the University of California, San Francisco, called Advancing New Standards in Reproductive Health (ANSIRH) created an Abortion Onscreen Database "listing of all film and television depictions available to viewers in the United States in which a character obtains an abortion, or discloses having one in the past." Launched almost a decade ago by sociologist Gretchen Sisson, the database is updated monthly. Upon filtering for abortion-related storylines in U.S. film and television shows, there are 422 results to date.
Of those 422, only 45 — a mere 10.66% — stories have featured Black characters, with even fewer portraying them actively receiving an abortion, according to a report from ANSIRH. The earliest depiction of abortion on screen was in "Where Are My Children?" a racist 1916 anti-abortion film. However, the first narrative featuring a Black character appeared over 70 years later, in 1988, when a Black cop on "21 Jump Street" discloses a past abortion.
Though art is said to imitate life, Black characters are grossly underrepresented in these on-screen narratives in comparison to real-life data; in 2019, 38% of patients seeking abortions in the U.S. were Black women. The depictions of us prior to the downfall of Roe v. Wade were few and far between, but as audiences begin to navigate a post-Roe world, entertainment has a responsibility to catch up, TV experts and reproductive rights activists say.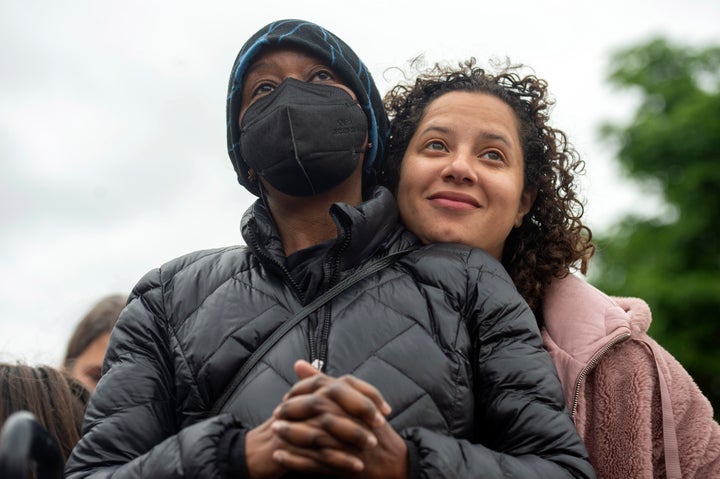 Reproductive justice activist Renee Bracey Sherman is the founder and executive director of We Testify, a "home and a creative space to explore all of the power and possibilities that abortion storytellers can imagine." Bracey Sherman, who also co-authored ANSIRH's 2019 report on the nuances of race-specific abortion portrayals, said that the tropes imposed upon Black characters further complicate and stigmatize the realities of abortion. In the instances that Black characters are seeking abortions, they're often upwardly mobile, career-oriented Black women, citing examples such as Mary Jane Paul from "Being Mary Jane" and Olivia Pope from "Scandal."
"That's sort of an archetype of women on television in general. Then it's even tighter when it comes to depicting Black folks. The truth is television doesn't really depict a whole lot of stories about low-income people at the centerfold," Bracey Sherman said. "I think 'P-Valley' is one of those shows that is depicting their lives and the complexity of their lives as the whole show."
"With a lot of characters who have abortions, a lot of them are teenagers having abortions. Then the others are Claire from 'House of Cards' or Dr. Cristina Yang from 'Grey's Anatomy,' where they're so career-driven and they can't be bothered to have a kid," she added.
"It falls into this general trope of what women want in general, about who has abortions and who doesn't. [Often setting up the trope that] the cold, callous bitch couldn't possibly have kids or be motherly."
Bracey Sherman said when she got her abortion at age 19, she didn't feel represented in the abortion narratives on TV and film. She noted Lil' Kim talking about abortion as one of the first instances she recalled in popular culture, along with Ntozake Shange's choreopoem "For Colored Girls Who Have Considered Suicide / When the Rainbow Is Enuf." On television, she felt represented watching Kerry Washington depict Olivia Pope undergoing the procedure in Season 5 of "Scandal."