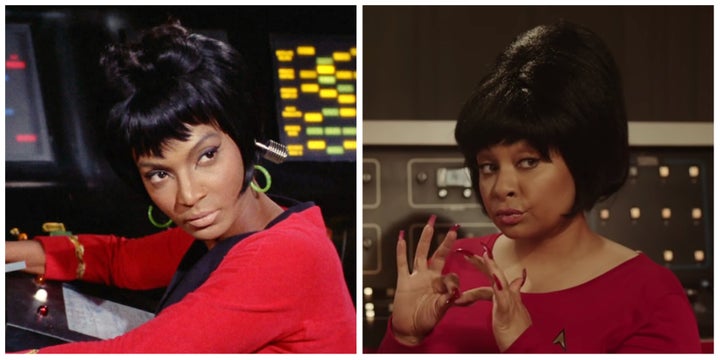 After news broke that the "Star Trek" icon died Saturday in Silver City, New Mexico, at the age of 89, tributes to the pioneering actor flooded social media.
One of these salutes was by comedian Ashley Nicole Black, who tweeted that Nichols' "beautiful legacy" was an example of "what it really means to use the platform you have to make the world a better place."
"I think of her example often and I hope others will too," Black wrote before offering an actual example of how Nichols' decisions helped others aim for the stars.
Black tweeted a clip from a "Drunk History" episode she narrated about Nichols' life.
In the 2018 clip, Raven-Symoné plays Nichols in a reenactment of the famous moment in which Martin Luther King Jr. helped Nichols realize how much her role as Lt. Nyota Uhura — who was the communications officer on the Starship Enterprise in the original "Star Trek" TV series — meant to Black Americans.