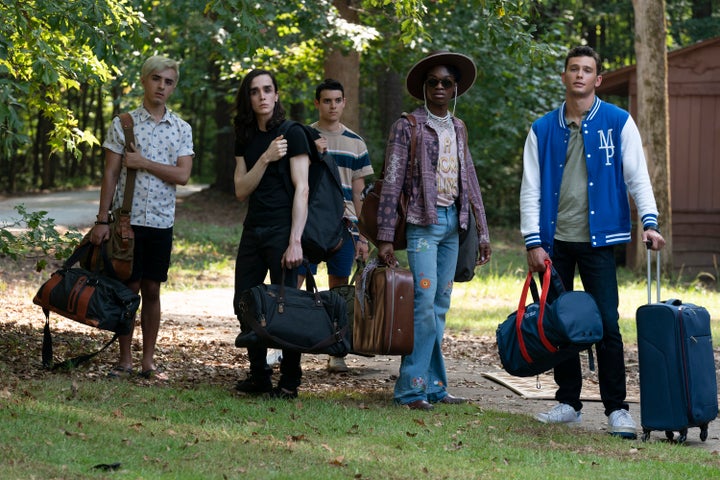 Pride Month's parades and parties may be over, but Outfest Los Angeles is keeping queer artistic excellence front and center this summer with an impressive array of narrative features, documentaries and shorts.
Now in its 40th year, the film festival kicks off July 14 with the world premiere of "Anything's Possible," Billy Porter's coming-of-age comedy. Julianne Moore and director Todd Haynes will drop by July 17 for a celebratory screening of their seminal film "Far From Heaven." The 11-day event closes with John Logan's "They/Them," which stars Kevin Bacon as a counselor at a conversion therapy camp whose teen attendees are being stalked by a masked killer.
But starry screenings are just a fragment of Outfest's lineup. The 2022 roster is a showcase for international talent, with 42 world premieres representing 29 countries set to screen at various locations across Los Angeles.
"One of the things we wanted to do is really show the widespread diversity of the queer experience, beyond the coming-out story," Outfest's artistic director Faridah Gbadamosi told HuffPost. "Sometimes at larger festivals, well-meaning as they are, they screen very specific queer films that [portray] very specific queer experiences. We're a filmmaker-forward fest that's about creating spaces for artists to share their truest visions for an audience who wants to hear their stories. Our existence can't be a quota."
Watch a clip honoring the 40th anniversary of Outfest Los Angeles, with appearances by Elliot Page, John Waters and more.