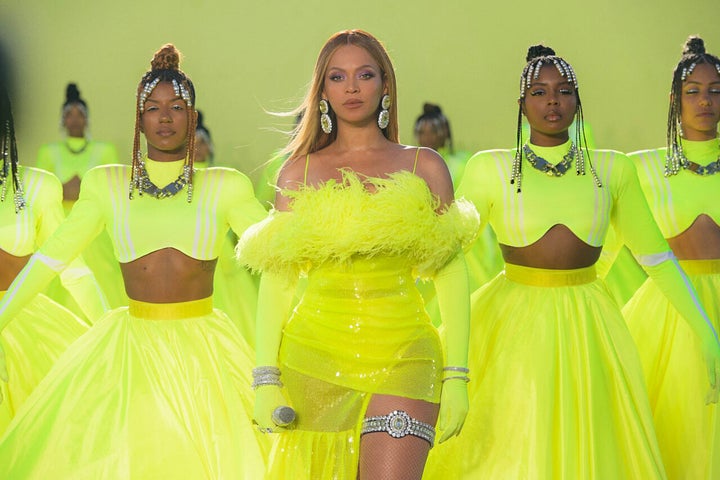 Everybody say thank you, Beyoncé. Six years after her industry-shaking album "Lemonade," the music superstar finally is set to drop a new album.
Beyoncé will release "Renaissance" on July 29, Columbia Records and Tidal revealed on Thursday. The project will include 16 tracks — and the announcement's subtitle "act i" suggests perhaps even more music is on its way.
Four collectible box sets are now available to purchase on the singer's website and will include a CD, T-shirt, poster and a 28-page photo booklet promised to start "shipping July 29 upon album release."
Along with the album drop announcement, the 28-time Grammy Award winner appeared on the cover of British Vogue in a suitably lavish fashion spread to hail the arrival of a new musical era.
In the cover story, the magazine's editor-in-chief Edward Enninful describes listening to the new album for the first time.
"Soaring vocals and fierce beats combine and in a split second I'm transported back to the clubs of my youth," Enninful writes. "I want to get up and start throwing moves. It's music I love to my core. Music that makes you rise, that turns your mind to cultures and subcultures, to our people past and present, music that will unite so many on the dance floor, music that touches your soul. As ever with Beyoncé, it is all about the intent."
Creating the album during the pandemic was a "long process," Enninful says the singer explained to him. That mirrors what Beyoncé herself said in an interview with Harper's Bazaar last year.
"I've been in the studio for a year and a half. Sometimes it takes a year for me to personally search through thousands of sounds to find just the right kick or snare," she told the outlet. "One chorus can have up to 200 stacked harmonies. Still, there's nothing like the amount of love, passion, and healing that I feel in the recording studio."
And in peak Beyoncé fashion, she mentioned the word "renaissance" in the same conversation, reminding us that she is always many, many, many steps ahead of the rest of us.
"I feel a renaissance emerging, and I want to be part of nurturing that escape in any way possible," she said at the time.
Rumors have been swirling for weeks about another album release after the singer removed her profile picture from all of her social media pages.
And, while Beyoncé has yet to unveil the album cover for "Renaissance," some fans are convinced she snuck the image into a collage of album covers released by her BeyGOOD Foundation earlier this month.
The image in question ― a gloved red hand ― is positioned next to Brandy's album "B7," which many speculated was a reference to "Renaissance" being Beyoncé's seventh album.