A 12-year-old black child, with a plaster cast on one hand, was placed in handcuffs within 20 seconds by an officer despite the child, who was running an errand for his mother, co-operating.
The Independent Office for Police Conduct outlined a litany of discriminatory and biased uses of stop and search that it said were eroding public confidence in policing and marginalising black and ethnic minority people.
A black teenager was stopped and searched 60 times in two years, the police watchdog has revealed. It has called for use of the "intrusive" powers to be overhauled.
Black men have been stopped for looking at police cars, driving in a car that officers said was "typical" of drug dealers, for "looking nervous" around police or for being in a high crime area. In each case the suspicions were unfounded.
The stop and search records of one officer showed that 79 per cent of his targets were of black and ethnic minority backgrounds, although only 43 per cent of residents in his area were of those ethnicities.
The watchdog wants the Home Office to consider whether it should be illegal to stop and search on the basis of the smell of cannabis, which is already banned in police guidance. It recommends ways to prevent stop and search decisions being based on "assumptions, stereotypes and racial bias".
Sal Naseem, the police conduct lead on discrimination, called for research into the trauma caused by insensitive use of the powers. He said officers needed to challenge the behaviour of their colleagues more and handcuffing should be a last, not a first, resort.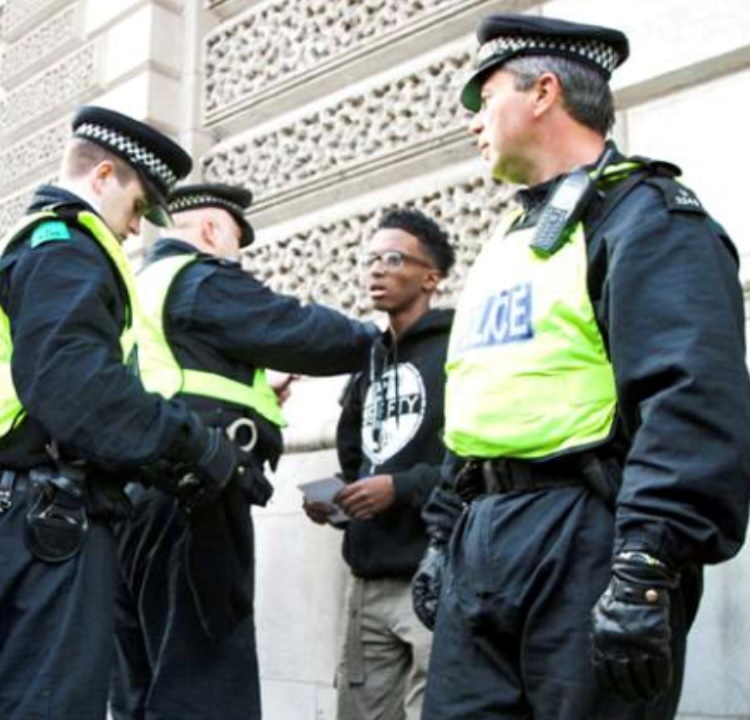 Black people were seven and a half times more likely to be stopped than white people. Asian people were two and a half times more likely to be stopped than white people.
Its effectiveness as a deterrent is impossible to measure but nearly four out of five searches result in no further action. Intelligence-led stop and search is an important power but not enough forces demonstrate how they use it, nor can they explain why disproportionality is so widespread.
However many in the community believe they have a clear idea why. Benjamin Johnson a community leader is not surprised,' they do not see us as citizens but just criminals they have not yet caught. They believe if they harass us enough they will find something to pin on us even if it just for our behaviour when we are being accosted by them. They may not all be racist but the ones who are not say nothing and let the racist ones make our lives hell. It's not going to change any time soon. It's been going on since my dad came here in '62, sixty years. Only last week when I intervened to ask the reason why a really good lad for our estate was being searched I was told aggressively told to back away or be arrested. Sixty years, this is how the MET mark my personal Jubilee'.