The five members of this urban dance act, a fusion of contemporary jazz and hip hop, put on a striking performance inspired by the migration of North Africans to France encapsulated within the back drop of a desolate coal mine.
A post show interview with choreographer Rachid Hedli would later explain that the show was an homage to his father who migrated from North Africa to work in the mining basin of Nord-Pas de Calais. There was a portion of the show that encapsulated this perfectly with an enigmatic slow motion choreographed freestyle sequence which had broken out from a frenzied formation of movement. There was even calm and serenity within this storm of activity.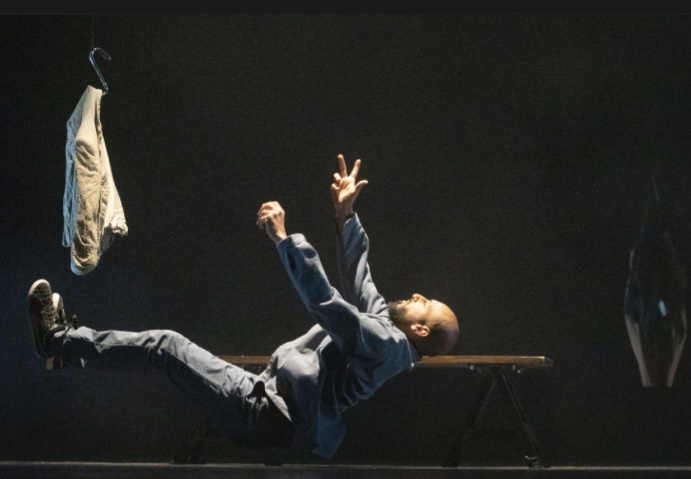 Rachid also explained that he wanted to tell the story of all the other men who in similar circumstances emigrated from different parts of Europe and North Africa to find work in the mines. The ubiquitous uniforms worn by the dancers served as an illustration for this, and indeed the show includes moments when the camaraderie and friendship among those men is celebrated, the diverse body shapes of the dancers even serving a, maybe unintentional, metaphor for the diversity of these migrants.
The music was often hauntingly effective at encapsulating life deep underground; at times emulating metallic rumbling mining noises, and other times soothing floating strings maybe a gentle nod to "Le Grand Bleu" elevated the drone of the sound of the mine.
Alongside this bellowing of machinery shone minimalistic spots of light carving out shapes shadows and silhouettes throughout, and miners hat lights at times became the only source of illumination adding layers of complexity to their narrative of struggle and forbearance.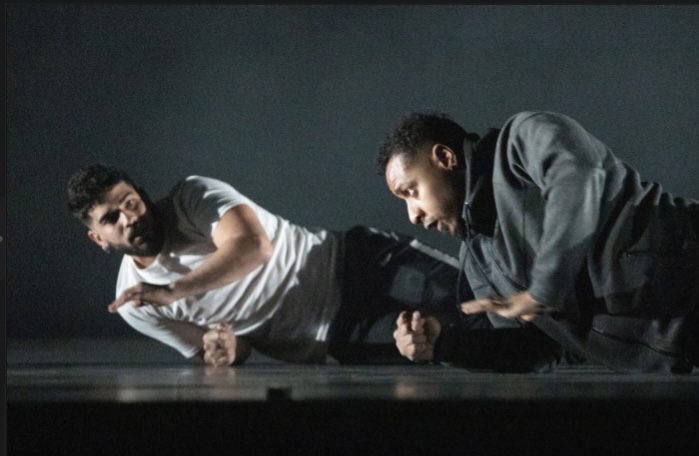 This was modern dance at its best, creative and daring, moving yet reminiscent, minimalist but bold.
It spoke to the relentless grind of having to carve out a new place in a new world, the need for brotherhood and to find belonging and above all else, a belief in hope.