The first show Quinta Brunson pitched to ABC was not "Abbott Elementary," the network's latest sitcom hit. It was another workplace comedy based on her time at BuzzFeed that she pitched to multiple networks two years ago.
"I pitched it to ABC and I knew that I wasn't going to sell it to them," Brunson told HuffPost. "But the team of people I met there that I was pitching to, I was like, 'I like these people, and I want to work with these people eventually. You guys get me. This is not the show for ABC Family Network, but I want to bring something here.'"
HBO Max bought it, then a year passed and the streaming giant didn't greenlight the pilot. However, Brunson had other ideas brewing. While filming a different pilot on the Warner Bros. lot, Brunson ran into a producer she'd previously met. He informed Brunson that there was an opening for a new series and, fortunately, her schedule allowed her to be part of it.
Enter "Abbott Elementary," which Brunson created and in which she stars as optimistic eager beaver Janine Teagues, a first-year teacher who's trying to deliver the best education she can in an underfunded public school in West Philadelphia. Along for the ride are a few veteran educators and a seemingly self-absorbed but hilarious principal, all of whom help Teagues attempt to make the best of what they've been given.
With its single-camera cinematography, unforgettable one-liners and classic mockumentary stares into the camera, ABC's newest workplace sitcom has taken audiences by storm, becoming the first ABC comedy premiere to quadruple ratings in the 18-49 demographic. Replete with "a cast of Avengers" — as co-star Tyler James Williams characterized them — Lisa Ann Walters, Sheryl Lee Ralph, and Janelle James make "Abbott Elementary" the breath of fresh air we needed on television.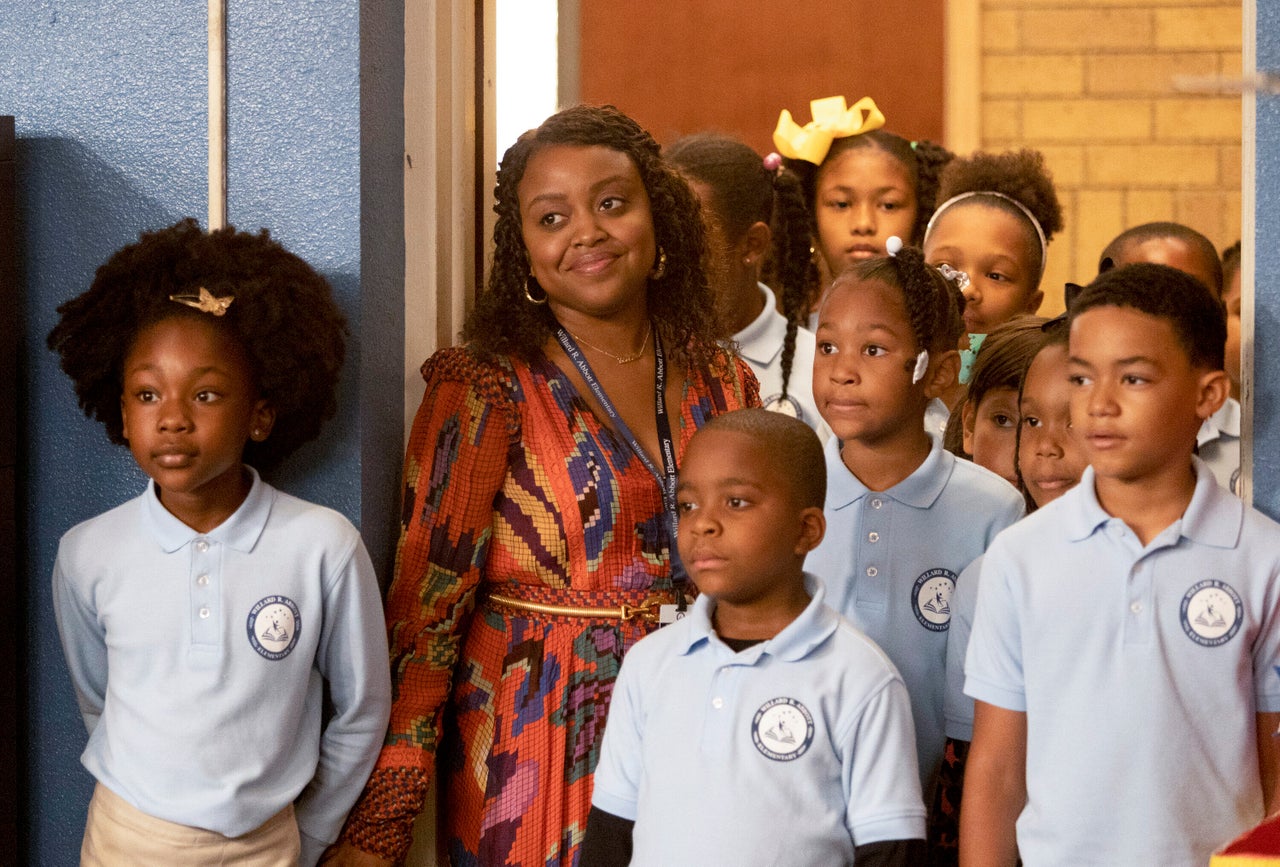 "It's super kismet," Brunson said. "And I love network comedies. I love broad TV. I think most millennials take their stories to streaming because you get to be more raunchy there, but I enjoy making a show for families to watch around the TV, how I watched TV when I was younger. Going to ABC felt like the natural choice. It was something about the team at ABC. I was like 'They're gonna let me cook.'"
While the glowing reception of "Abbott Elementary," which is halfway through its 13-episode season, has both surprised and comforted her, Brunson, 32, knew from a young age that she wanted to be in charge of her own story.
"This is right up my alley for what I thought I'd be doing," Brunson said. "I did shy away from it a couple times, because I was fearful of trying. But ultimately, this was absolutely what I wanted to do."
Earlier in her career, Brunson made videos for fun, which put her on a path toward becoming everyone's favorite internet cousin. From the "People be gay" meme to "Don't tell me to relax," Brunson has given the internet so many gems. My personal favorite line of hers — "Oh, he got moneeeyyy!" — originates from her video series "The Girl Who Had Never Been on a Nice Date," which Brunson said provided both her first viral video and the impetus to continue developing content.