New York Attorney General Letitia James (D) announced Thursday that she is ending her brief campaign for New York's Democratic gubernatorial nomination, depriving progressives of an influential contender and reducing the ranks of a primary field that had rapidly swelled in size.
James, whose investigation into sexual misconduct claims against then-Gov. Andrew Cuomo (D) sealed Cuomo's fate, was running to unseat Gov. Kathy Hochul (D), Cuomo's former lieutenant who took over after his resignation in August.
James plans to run for reelection as attorney general instead, she said in a statement on Thursday.
"I have come to the conclusion that I must continue my work as attorney general," she said. "There are a number of important investigations and cases that are underway, and I intend to finish the job. I am running for re-election to complete the work New Yorkers elected me to do."
James has indeed presided over an active period for the state attorney general's office. Months before James spearheaded the investigation into Cuomo's alleged sexual misconduct, she issued a report exposing his administration's efforts to conceal COVID-related nursing home deaths.
She has also sued the National Rifle Association within an inch of its life, and is investigating whether the Trump Organization, former President Donald Trump's real estate holding company, deliberately falsified the value of its properties for financial gain.
James is subpoenaing Trump for a deposition as part of a potential civil case against the Trump Organization, The Washington Post reported on Thursday. James' gubernatorial run might have given Trump ammunition to try to discredit the probe into his company.
Beyond citing her commitment to the work of the attorney general's office, James did not offer a detailed explanation of her decision to withdraw.
But the difficulty of her path to victory has become increasingly apparent in recent weeks, suggesting that James acted out of political expediency.
Hochul, already an incumbent, had raised more than $10 million as of mid-November, according to her campaign.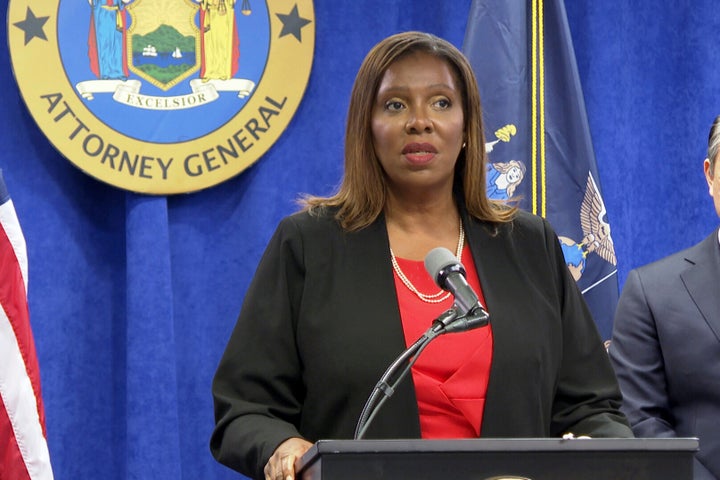 Thanks to her savvy interpersonal politicking, Hochul has benefited from a favorable contrast with the notoriously heavy-handed governing style of Cuomo. Hochul, a onetime social conservative from Western New York, has even taken pains to ingratiate herself with progressives in the state legislature, including through a raft of pro-LGBT legislation she signed in November.
Hochul now enjoys the support of 36% of Democratic primary voters, compared with 18% for James, according to a public poll released on Tuesday.
"Kathy Hochul didn't come to play and will likely be a formidable force in New York politics for years to come," said Olivia Lapeyrolerie, a New York City-based Democratic strategist. "It is better for Tish to jump out early and use her decadeslong, built-up goodwill to deliver what could be a decisive endorsement in this race."
James also may have feared efforts by Cuomo to exact revenge behind the scenes. Through a spokesperson, Cuomo has attacked James, arguing that she politicized the investigation into his alleged misdeeds in order to further her own career.
Cuomo still has an $18 million campaign war chest that he could have used to undermine James' bid. James, meanwhile, is known to have difficulty fundraising.
"Tish James used her office to attack the governor for her own political benefit and she violated the law in the process," Cuomo spokesperson Rich Azzopardi said in a statement following the late October news that the Albany County sheriff planned to press criminal charges against Cuomo for the alleged groping of an aide.
James' departure from the race is likely to be greeted with mixed emotions in New York's disproportionately active community of mainstream progressives and radical leftists.
She was the only statewide elected official in the field with a history of progressive governance, first as a New York City council member, then as New York City's public advocate, and now as the state's top law enforcement official.
If elected, James would also have been the first Black woman in the country to lead a state government. That she was poised to achieve that milestone after helping end Cuomo's career made her ascent that much more auspicious in the eyes of many liberals.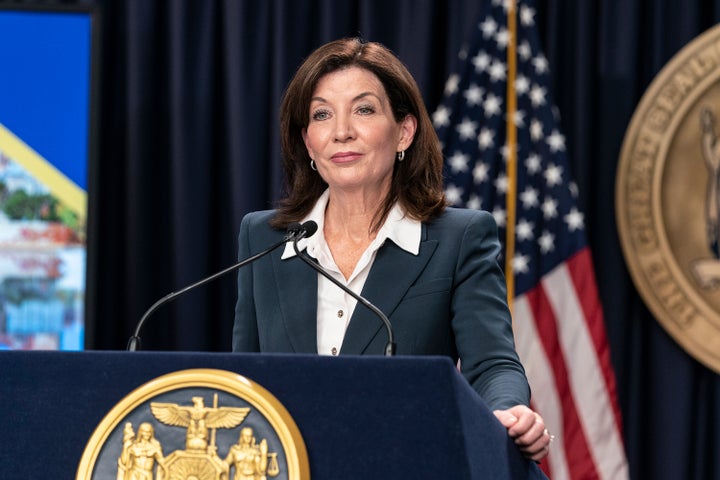 At the same time, to win her current berth, James had turned her back on the New York Working Families Party, declining to seek the group's endorsement as a condition of joining Cuomo and Hochul's slate in 2018. Her move turned off many of the dyed-in-the-wool progressives who had backed her for years, to say nothing of the growing number of members of the Democratic Socialists of America, now a force in state politics.
New York City Public Advocate Jumaane Williams (D), a self-described democratic socialist who has solidified his trust with the movement faithful in recent years, is the most immediate beneficiary of James' departure. He now has the progressive lane to himself, and unlike James, who is up for re-election in 2022, he does not need to risk his current seat to vie for the top job.
"I've always felt that we had an ability to have a path to win," Williams said. "And I still think the same now."
Like James, Williams boasts the rare strength of a deep base among both college-educated progressive voters and working-class Black voters in New York City's outer boroughs.
But even in the latter category, Hochul continues to build strength. Moments after James' announcement, Kings County Democratic Party Chairwoman Rodneyse Bichotte Hermelyn publicly endorsed Hochul.
"I am confident that Hochul will be the best choice to lead our state forward through the recovery, and she will have the support of Brooklyn behind her as she continues to blaze a path as our first female governor," Bichotte Hermelyn said in a statement.
Although Bichotte Hermelyn's Brooklyn Democratic "machine" has lost some of the influence it once wielded, it got a boost from the successful mayoral candidacy of New York City Mayor-elect Eric Adams, whom the county party endorsed under Bichotte Hermelyn's leadership.
Adams has said that he eventually plans to endorse in the governor's race. The blessing from Bichotte Hermelyn, an Adams ally, is a sign that Hochul is a strong contender for Adams' imprimatur as well.
New York's Democratic voters are due to choose their next gubernatorial nominee in June 2022. In addition to Hochul and Williams, Rep. Tom Suozzi (D) of Long Island is running as a staunch moderate, and New York City Mayor Bill de Blasio (D), a progressive, is flirting with a run.
James' decision to seek a second term as attorney general complicates the ambitions of candidates who have already launched bids to succeed her. Zephyr Teachout, an anti-corruption expert and professor at Fordham University's law school, and Daniel Goldman, who served as congressional Democrats' prosecutor during the first Trump impeachment in 2019, are both running for the job.