LeBron James confirmed the identify of a "lookalike" fan who was spotted near him during the Lakers game against the Rockets on Halloween.
It didn't take a lot of sleuthing for the NBA star. He and the mystery man are longtime friends, and James acknowledged some resemblance in a funny Twitter post.
But first, let's rewind to when fans began chattering on Twitter about the "doppelganger" sitting near James at Staples Center. A photo taken of them off of a TV left people jokingly hypothesizing about "a glitch in the matrix" and "time travel."
James later picked up on the vibe of the thread and wrote: "True definition of 2 places at the same damn time!! Somebody tell Pat C if he wants to be me for Halloween just ask me. LOL."
Christopher seemed to get a kick out of the attention, and he joked in an Instagram Story that he ended up "being a twin" and was fielding calls for "Space Jam 3."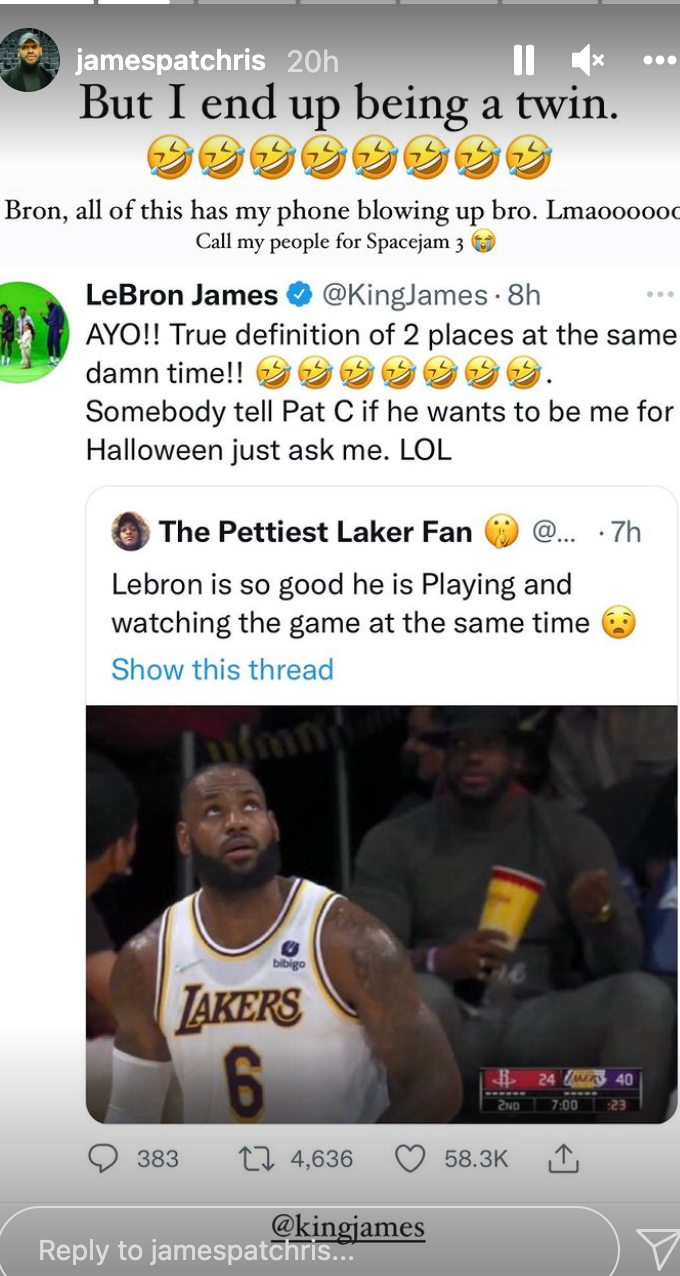 "Let's give a little backstory for the internet," he wrote on an Instagram Story featuring a photo of him and James.