But in an interview for a candid cover story in Ebony, when Kaepernick was asked to describe himself in high school, the former NFL quarterback answered: "Shy, determined, extremely competitive, studious, and a little bit of an outcast."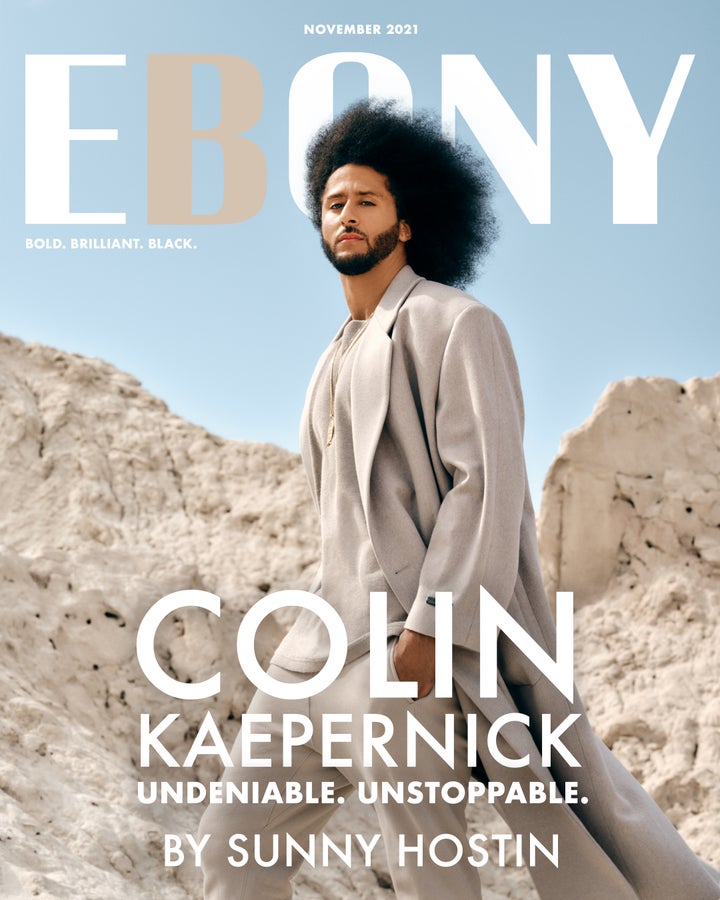 Sunny Hostin, writing for Ebony, was stunned by his response. Kaepernick — who was adopted by what Hostin describes in her piece as "well-intentioned white parents not particularly well versed in Black culture" — elaborated.
He explained that his feelings as an adolescent speak to "our perspective of ourselves and where we fit within society, and how we show up in those spaces."
He admitted that by being a successful athlete, he "kind of fit in the popular group."
"But … by way of my identity, my experience growing up, and how I moved and handled myself, I also didn't quite fit in with what the norm was, and that was a reality for me of, 'I'm not quite like everybody and I don't quite fit in the same way,'" Kaepernick said.
Kaepernick also spoke about how having white parents contributed to his feelings of not being fully understood.
"[One] of the pieces of being Black and being adopted into a white family [is that there] are conversations that I just couldn't have or didn't feel comfortable having," he said.