The fusion of science and theatre feels particularly apt at a time when the possibilities of live theatre are arguably informed by data analysis. The Donmar Warehouse's revival of CONSTELLATIONS landed in the West End on Friday 18 June, with four dynamic pairings of actors taking to the stage. Nick Payne's two-hander explores how the smallest shift in circumstances can change lives, and in this time when relationships have gained new significance (and also new challenges), this is the perfect opportunity to see two dynamic and up-and-coming Black actors take on Payne's text in the intimacy of the Vaudeville Theatre.
Directed by the Donmar's Artistic Director Michael Longhurst, Sheila Atim and Ivanno Jeremiah openthe run, two breakthrough Black actors who have already risen to prominence with their nuanced and dynamic acting styles. In CONSTELLATION'sunique producing model, four pairs of acclaimed actors will take on Nick Payne's celestial text, exploring the infinite possibilities of a relationship within the intimacy of live theatre. This constantly shifting production will be imagined afresh with each couple, which opened with Sheila Atim and Ivanno Jeremiah and then will be succeeded by Peter Capaldi and Zoë Wanamaker, Omari Douglas and Russell Tovey, and Anna Maxwell Martin and Chris O'Dowd.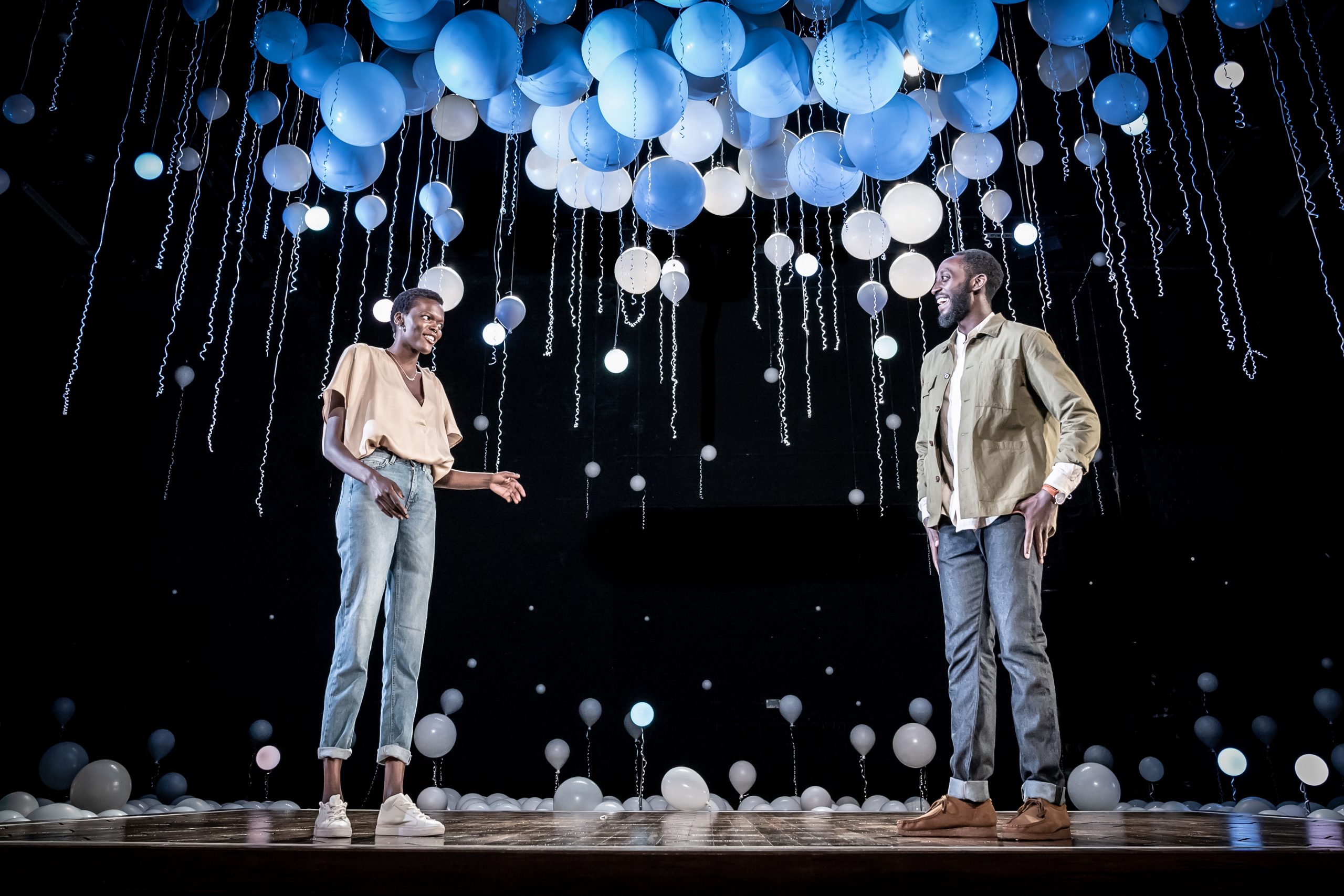 Award-winning actress Sheila Atim plays Marianne, a cosmologist who waxes lyrical about quantum physics and multiverses. With a degree in Biomedical Science from Kings College London, the part seems a natural fit, and following her award-winning performance in Girl From the North Country(Old Vic Theatre, Noel Coward Theatre) Sheila's dalliance with Payne's intimate text is not to be missed.
Ivanno Jeremiah plays beekeeper Roland, and when the pair meet at a barbeque, the relationship that ensues is one of fracturing conversations and infinite possibilities.Ivanno's breakthrough came with Humans (Channel 4) followed by a standout appearance in Black Mirror's 'Shut Up and Dance'. The science fiction of CONSTELLATIONS therefore feels like the perfect next step in Ivanno's fast-moving career.
Another not-to-be-missed pairing is Omari Douglas and Russell Tovey, with Omari recently rising to prominence inChannel Four's It's a Sin.
With CONSTELLATIONS, audiences are invited to enter the celestial sphere of live theatre in a time when witnessing the charm and messiness of human relationships has taken on new meaning, and Sheila and Ivanno's performances launches the text into life this Friday 18 June.
CONSTELLATIONS is running at the Vaudeville Theatre with Sheila Atim and Ivanno Jeremiah from 18 June to 12 September. Later pairings will be Peter Capaldi and Zoë Wanamaker (23 June – 24 July), Omari Douglas and Russell Tovey (30 July – 11 September), and Anna Maxwell Martin andChris O'Dowd (6 August – 12 September).