The title cards read: 'You took our breath away, what if we took yours? You raped our daughters, what if we raped yours? You stole our freedom, now we steal yours.'
Director Dale Resteghini is shaking up both the industry and the world with his mind bending, alternate history project. CRACKA was Inspired by his disgust in the rise of white supremacy within the last few years. Dale took it upon himself to create the jaw dropping project to push back at the entire situation of racism through media.
A present-day white supremacist is mysteriously transported back into an alternate past where African Americans rule the land and whites are enslaved.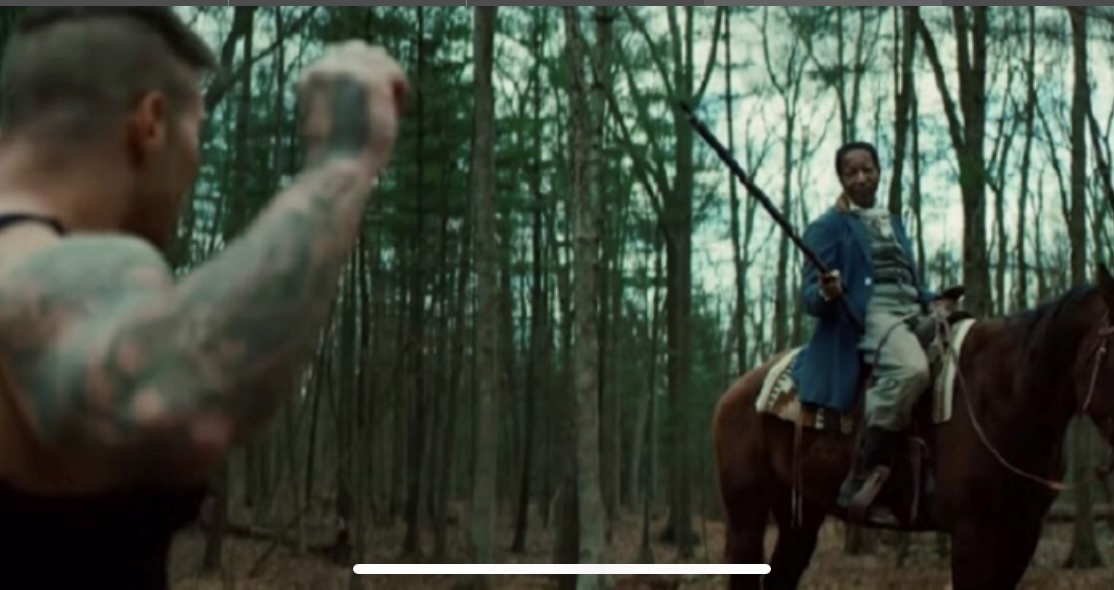 The white neo-Nazi 'protagonist' is seen being subjected to brutal treatment at the hands of black slaveholders.
White people are seen being raped and lynched by their black overlords in the film.
The lead role of white supremacist Michael Stone is played by Lorenzo Antonucci, who previously depicted an unnamed henchman in Days Of Our Lives and was an uncredited extra in Game of Thrones.
Other cast members include Hakeen Kae-Kazim (Hotel Rwanda), rapper Saigon, Kathryn Kates and James Darnell.
Full of painfully rich, historical broad strokes of history, CRACKA drops us into the black and white mystique of slavery, with hopes to strengthen the outlook of pointless bigotry that is still haunting us today, 401 years later.
CRACKA will premier exclusively on Vyre Network on June 19th.
Vyre Network is available FREE for download globally on Apple TV, Roku, Amazon Fire Stick, Android, iPhone, and the web.​